Wonky Pots
Moderator: The GN support team
---
I have an aging Tascam audio/midi interface that still works great, except...
headphone and/or speaker channels cut out randomly and often.
It's not a cable issue, the problem lies with the pots on the unit. They're spongy* and I have to constantly give them a gentle side to side waggle to reestablish contact and correct the problem. The knobs themselves are tight on the posts but the whole knob/post assemblies don't seem to be seated stably in the housing anymore.
I don't have the first clue about repairing electronics.. I'm hoping someone may be able to offer some advice.
Thanks in advance!
* I've had it for years and knocked it onto the floor umpteen times, but it still basically works great and serves my requirements. I'm hoping to keep it going.
Here's a pic: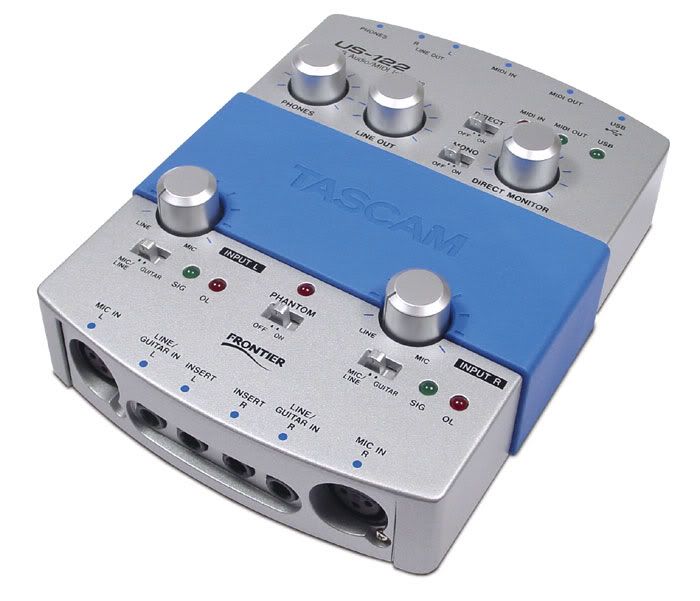 Don
Guitarnoise Denizen
Posts: 1229
Joined: June 22nd, 2006, 6:21 am
Location: Toronto
---
So, your problem is in the upper left hand area? Maybe it took a few hits there when it fell on the floor, more than once.
Unlike in a guitar, and more like in an amp or effect, those pots would be soldered directly to the board, and the signal going through them comes off that board, back into it, and so on. So, I would think that it is loose solders on the board.
I'll try to show a pic with similar soldering and construction. A MOOG Opus 1. Pot on upper left like yours, and trim pots.
In older units, the skirted knobs might help prevent the force, or loosening on the inside if dropped. Check your solders.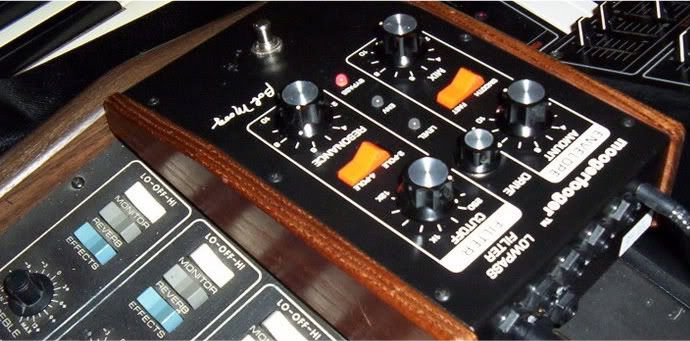 Like a bird on the wire,
like a drunk in a midnight choir
I have tried in my way to be free.
Guitarnoise Denizen
Posts: 1649
Joined: July 7th, 2009, 7:23 am
Location: Ontario, CANADA
---
cool pics.
when my interface began to cut out, and my warranty had elapsed, I looked for the company on line.
Lexicon wasn't hard to find. I navigated the web site and found the repair people.
they had a set money amount and they would fix it.
I think I sent 45 dollars and the interface. and not long after there was a package in my mailbox.
the interface works better than ever.
Musically Insane
Posts: 6342
Joined: July 14th, 2005, 8:06 am
Location: Coulee country, WI
---
Ahh.
Great pix, Blue Jay. I'll bet you are correct re. the loose solders.
Thanks very much for the help.
Don
Guitarnoise Denizen
Posts: 1229
Joined: June 22nd, 2006, 6:21 am
Location: Toronto
---