Hi, I hope someone here can help.
I managed to drop the plug from my amp on top of my guitar and it landed pin first... owch.
The photos below show the damage, two chips in the matt laquer of the body. I think its only a single layer its taken off and hasn't gone down to wood.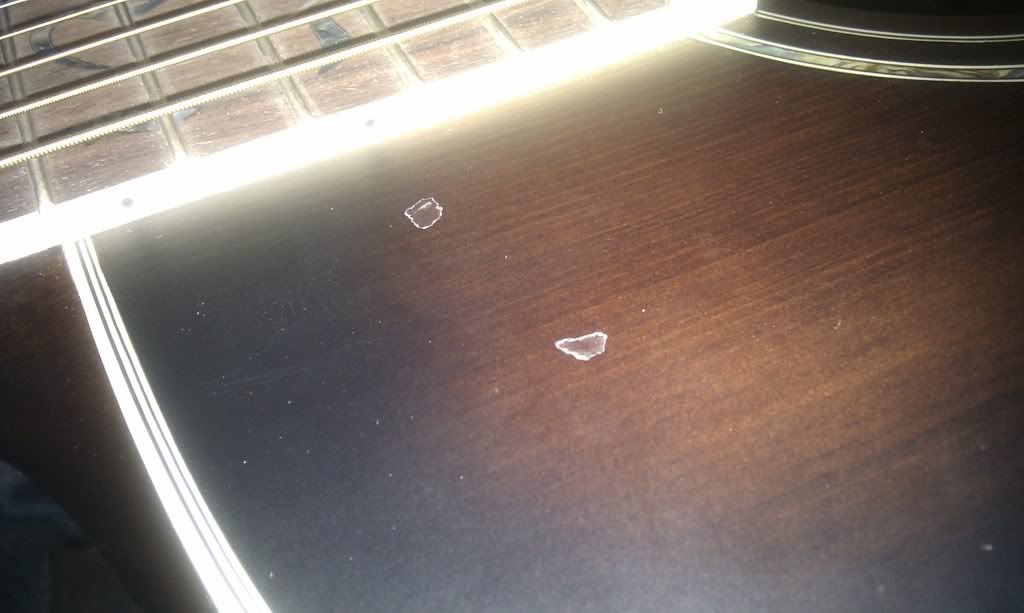 I was wondering if anyone here could give me any advice how to fix this? My first thought was to wet sand untill flat and then use a spray matt laquer to cover? Although I've never made a repair like this before.
Thanks, Andy